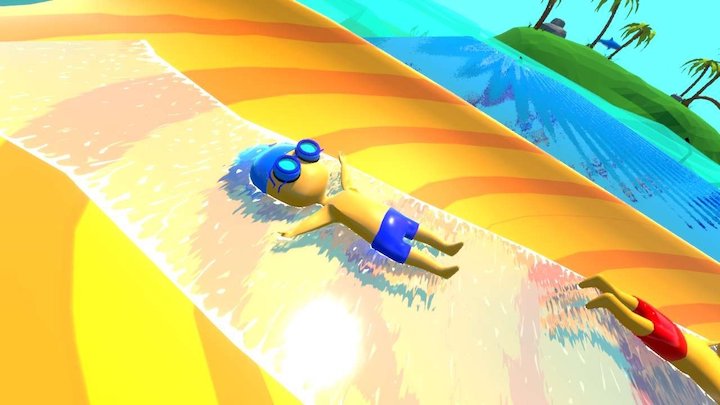 aquapark.io unblocked at school. Aquapark.io is a multiplayer game that you can play with your friends. The aim is to reach the end of the water slide before everyone else. You have to be careful not to fall into where there is no slide and lose the game. If you do not have friends to play this game together, you can make new friends from the discord server.
Like in other io games, you can change your character's skin in this game. I got pretty pissed off in my first playthroughs because it's a real torture to adjust where your character will land when falling down the slide! Ahh, racing wouldn't be much fun in an easy game, am I wrong?! By the way, the atmosphere and view of the slide are very cute.
Although graphics are basic simple, the gameplay mechanics were a bit heavy for me. That's probably causing character movement is so slow when off the slide. Apart from that, it is harmless and innocent for children, making it one of the ideal games for younger age groups.
This game can play at school because aquapark.io unblocked at school