My game review for today: Gartic.io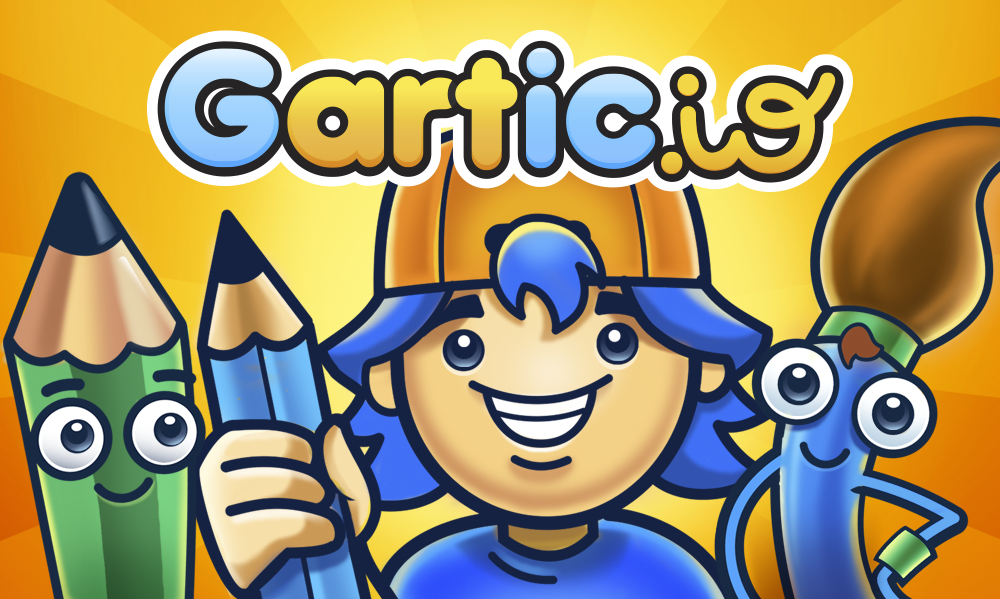 Gartic.io
"Draw, guess, win"
– The Motto of the Game
When I came back home from university today, I fell asleep with exhaustion. It had been quite a busy time since I arrived yesterday by plane. After the sunset, I woke up, and time was not passing. I wanted to analyze a game at 23:50. And found a funny and peaceful game!
As you can see from its motto, the game is based on drawing and guessing words. My game adventure of about 10 minutes felt like half an hour! I was also quite surprised to see about 40 different languages in the game menu. It is a well-known fact that language support is very important in web-based games! One of the good things is that if a player breaks the rule, you can cancel the game round by voting and even kick the player out of the room by voting! Always voting for a peaceful society (hail to Palpatine!, lol)!
I made some very good guesses in 10 minutes and had a nice drawing round once! But in the last minute of the game, when all the players are out, there are only two left and that means the game is over… If people want to peaceful and funny games, games like gartic.io are very fit. No danger, no violence, no cheat… Yes cute graphics, humor, chat, funny!
It's unfortunate that I can't play the game anymore because I have to sleep, but it's a great feeling to have found a new game on the list of favorite games!
If you want to reach out and review the game, here is the Gartic.io!