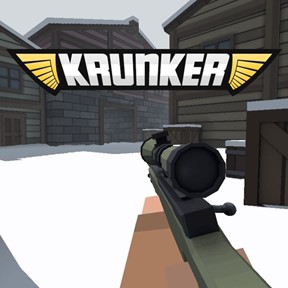 If you like to play Counter-Strike, this game is for you! But you can be angry while playing. Because probably someone uses the hack, I die when I spawn! Come on, let's look at its attributes! Minecraft-style graphics, square and classic. Pixel style! You can use your microphone and talk with players in the game! I guess the registration and login system has some advantages! Profile & Friends, Shop & Crafting, Challenges named required login buttons on the main menu. Ahh yes, also you can talk with other players on the text-chat menu. You can set your skin color, hair color, chat name color. You can also use "Class" to select ready skins, "loadout" to manage your inventory. Of course, there is also the game setting feature!
By the way, if you stay AFK for too long, you are getting kicked out of the game! Be careful about this! Although I had a nervous breakdown while playing the game, I hope you guys can perform better than me!
Krunker.io Unblocked Game
Please listen to my experiences. Luckily I was able to hit someone a few times. I guess the secret of this game is to move forward by shooting continuously. On the other side, some people using hide & shoot tactics killed me. It takes a long time to play and participate in conversations to find out if they are cheating. Since I don't have that much time, I'm writing a rough review, but I recommend you to use the "report" feature!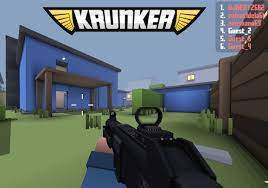 I can say the following about krunker.io, one of the most played io games: A fun game that is hard to play requires good internet! If you have doubts, you should go out of my impression and perspective and try and see. But a priori is always good!
Ahh, and it's the best action game to play at school. Because Krunker.io.