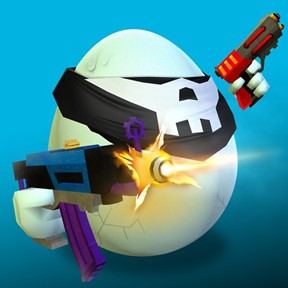 Yes! Today I'm going to introduce one of my favorite io games to you. Maybe this is my favorite io game! I had played this game 7-8 months ago with a philosopher guy. Also, we were like teenagers while playing. Hehe!
The player starts the game as an egg. And the aim is to break (kill) other eggs. So there is no friend if you don't play team deathmatch. Let's get to the problems of this game:
Shell Shockers io Unblocked
1- If you have bad internet like mine, you can get crazy.
2- If you have a weak pc like mine, you can get crazy.
In short: FPS and ping are so important in this game.
Are there any other problems or missing? I think no. Maps, accessories, weapons, servers, scoreboard! Everything ok in the game. As I always say, simple and cute graphics suits io games. By the way, you can play it at school, because shelter shockers io unblocked at school.